Women Caught In Between And Facing Uncertainty In Retirement
Standing behind the register Jenny looks on with an amused expression as I fumble with a large box. Inside the box is my newfound treasure — a new coffeemaker marked down a full 50%! Trying to relieve me of my embarrassment from my clear lack of dexterity, Jenny engages me with a little small talk, "It was easier years ago when the price was on the box rather than on a little striped sticker." Finally finding the barcode, I angle the box so that Jenny can scan the price as she rings me up.
Recalling a news story that the retail department store chain was planning to close dozens of stores, I ask, "Everything is half-off – is this one of the stores that is closing?"
Jenny looks down and responds, "No, this store is not closing."
I reply, "That's good, so many folks are already out of work."
Jenny looks up; her gaze seems to look past me. I guess that Jenny is in her early 60s. She laments, "Today is my last day. You know, I have worked here for years."
Before I can express my sympathy, she volunteers "I don't know what I am going to do, my husband can't work, and I am not sure who is going to hire me now. People think that people like me should just retire...but I am not sure I can afford that. My daughter says I can't just sit at home. I will go nuts just looking after my husband."
Sadly, Jenny is not alone. She is part of a larger, seemingly invisible, cohort of women. Women caught in between. That is, women nearing retirement that are uniquely caught by time, life stage, conflicting family roles, and socioeconomic conditions —all contributing to unprecedented uncertainty about their futures.
Jenny and other women near her age do not fit neatly into popularized generational buckets and life stages. They don't fit marketing images of Gen X moms managing young teens at home, instead they are likely to be the oldest Gen X women, now empty nesters, and see their late 50s and future retirement in sight. And, they include the youngest Baby Boomer women already in their late 50s and early 60s. Unlike ubiquitous stereotypical images found on retirement brochures of older Baby Boomers strolling beaches and rolling down bike paths, these women are part of an aptly named, seemingly anonymous, Generation Jones that is still very much working and wanting to work
These women do not fit neatly into one generation or another but they are caught in between the demands of younger and older generations. They are likely to be the primary caregiver to a partner or spouse — and almost always — the person relied upon by elderly parents and in-laws. Younger Millennial and Generation Z adult children call these women mother, grandmother, and rely on their advice, care, and often their financial support.
After years of raising children, many of these women reentered the job market. Before the pandemic the share of women over 55 years old in the workforce outpaced all other age groups. Going back to work is more than a strategy to make up for lost earnings while raising children or to shore up retirement savings, it is about something more. As Jenny recounts her daughter's remarks, "[you] can't just sit home." While all women face challenges in job market, women Jenny's age are caught in between the double-whammy of ageism and sexism. Research suggests that women in their later 50s and early 60s are not only victims of sexism and ageism, they are also less likely than men to benefit from laws designed to protect against ageism.
If getting back to work was not difficult enough, women are disproportionately employed in industry sectors under assault by the pandemic and ongoing structural change — hospitality and leisure, food services, administrative support, and retail. Major retailers, for example, were downsizing, or closing, long before COVID-19. The decline of the mall and the rise of online shopping are just two factors contributing to the retail industry's ongoing restructuring and Jenny's own job loss. As retail finds a new equilibrium between big box, little box, bricks, and clicks, the loss of jobs in traditional retail has hit women (nearly 60% of the retail workforce) like her the hardest.
Women caught in between find themselves navigating an uncertain future — a future that is likely to be living for another 25-30+ years. They are more than pre-retirees, they are fulcrums of multiple generations. They are spouses and partners. They are mentors and sources of support to adult children and grandchildren. They are caregivers to elderly loved ones. They are vital sources of household income. They are drivers of economic productivity. They are key influencers and consumers. Yet, they are seemingly invisible, even forgotten by some. The needs of women caught in between deserve attention and positive action from industry, government, and families today. Recognizing their contributions, and supporting them, supports us all.
https://www.forbes.com/sites/josephcoughlin/
Study Shows Senior Living Residents Positive about Pandemic Experience

 
Older adults who live in senior living communities and took part in a recent study overwhelmingly felt positive about their experience during the coronavirus pandemic, according to Taylor Patskanick, a researcher at AgeLab, a multidisciplinary research program at MIT.
Patskanick discussed the study findings during the Gerontological Society of America 2020 Annual Scientific Meeting Online.
In March, AgeLab began a series of telephone interviews and online surveys with its MIT AgeLab 85+ Lifestyle Leaders, a panel of adults aged 85 and older, to get a better idea of how the pandemic affected day-to-day life for older adults. Panel members were asked about the degree of exposure to and trust in information about COVID-19, personal risk perception, perceptions of the public response to coronavirus, their engagement in various behaviors like travel and purchasing, and COVID-related changes within seniors housing, Patskanick said.
The senior housing residents on the panel said they felt positive about their pandemic experience because they participated in passive activities, a social worker was on call for crises, and they enjoyed frequent contact with staff members, who they described as "supportive" and "thoughtful," she said.
Previous research shows that social isolation is associated with increased mortality rates in older adults. In the face of the novel coronavirus, however, social distancing was prescribed as a lifesaving measure for older adults. Members of the panel admitted fears about the impacts of coronavirus on their physical, socioemotional and financial wellbeing, Patskanick said. But they also displayed stability in several areas, including participating in online exercise classes and staying in contact with loved ones.
The panel's answers to questions about coping during the pandemic also confirmed that "older adults have lifetime experiences contributing to and building resilience during crisis events," she said, including polio epidemic of the 1940s and 1950s, the Great Depression, the Holocaust and Hitler, Pearl Harbor, WWII in Eastern Europe and norovirus outbreaks in senior living communities.
The implications of the findings, Patskanick said, include the need to adopt policies and practices to "myth bust" early in a crisis, view crises and interventions through older adults' mortality awareness lens, and include socioemotional wellness in response efforts.
"Once we meet basic needs in disaster response — food, water and shelter — then we do need to turn our attention to include socioemotional wellness and trauma healing, as well as technology and cybersecurity, as the next set of tiers when we think about response form there," she said. 
By https://www.mcknightsseniorliving.com/author/kimberlybonvissuto/
The Case for Age-Friendly Cities
Alissa Dec 6, 2018
When you think about retirement, and where you'd might like to end up, a variety of options probably come to mind. Whether you want to move closer to a family member, or get away from places with cold winters, you'll want to make sure that the city you choose has all of the amenities you'll need to ensure a comfortable, easy lifestyle.
What are age-friendly cities?
That's where age-friendly cities come in. While you may have heard the term "aging in place" in relation to your private home, age-friendly cities make this idea a city-wide initiative. Not only do these cities encourage involvement and interaction within the community, but they support the individual needs and interests of their residents.
What qualifies a city as age-friendly you may ask? Age-friendly cities have eight essential components as viewed by WHO (World Health Organization). These components include:
Outdoor spaces and buildings
Transportation
Housing
Social participation
Respect and social inclusion
Civic participation and employment
Communication
Community support
Health services
Austin, TX, Des Moines, IA, and Portland, OR are just some of the many cities with communities that include all of these components.
The age-friendly city experience
For those living in age-friendly cities a typical day may include walking to and volunteering at the community garden in the morning, having lunch with friends at a local restaurant in the afternoon, and taking a refreshing swim in the community pool in the evening. Age-friendly cities typically offer amenities like these, and opportunities for socialization, within walking distance. If the walk seems too far, there's usually some form of transportation to help.
In comparison, those in communities without such amenities may watch television in the morning, eat meals alone, and avoid going out because most stores and restaurants aren't within walking distance. Without the help of city initiatives, these people may live more secluded and less fulfilled lives. When looking at these two examples, it's easy to see that a senior living in an age-friendly city may have a better quality of life than a senior that is not.
Finding age-friendly cities
As of July, 2017, 175 communities appeared on AARP's Network of Age-Friendly Communities as committed to becoming age friendly, with some at varying levels of progress. As more communities and cities commit to making adjustments to become more age-friendly, more and more seniors will be able to enjoy different opportunities and activities that they may not have had in a previous living situation.
SENIOR HOUSING OPTIONS
Lisa AlbiNOWski
Coldwell Banker Residential Brokerage
Associate Real Estate Broker
Senior Real Estate Specialist
Senior housing is categorized by the level of care available to residents. At one end of the spectrum, there are communities that offer little or no care; at the other, facilities that provide continuous care. Between those extremes are a wide range of housing choices that can meet changing needs.
Trying to get up to speed on all the new senior housing options? SRES® designees can offer insight on creative new options, such as intentional senior retirement homes and communities and co-housing environments, as well as more traditional senior housing choices, including:
Independent Living: Condos, townhouses and single-family homes that are smaller and more maintenance free than large family properties are frequently people's first choice, especially if they're healthy and active.
Active Adult Senior Retirement Homes and Communities: Active adult senior retirement homes and communities aim to service the interests of active adults over the age of 55. Housing types often include condos, townhouses and single-family properties, and all are designed with an eye toward delivering a maintenance­ free lifestyle for residents. Such communities offer a vast array of on-site activities, including exercise, social clubs, art instruction and lecture series.
If you're looking for more hands-on care or anticipate needing such care in the future, SRES® designees can make expert referrals and discuss options, including:
Assisted Living Senior Retirement Homes and Communities: Residents live in their own apartments but have the benefit of an on-site staff, meal service in communal dining spaces, and planned activities and outings. Some assisted living communities also offer access to nurses and daily living assistance. Others may offer more extensive medical and personal services.
Adult Family Senior Retirement Homes: Such properties are licensed to care for up to six residents in a home setting. Services typically include meals and housing maintenance and attending to resident's safety and care. Facilities may specialize in addressing specific health concerns and provide care and an environment tailored to those conditions.
Alzheimer's and Dementia Care: Facilities specialize in caring for patients with dementia and Alzheimer's disease offer programs that address residents' needs and provide an environment where they can live safely.
Housing services typically include personal care, such as bathing and dressing and administering medicine, along with dining and housekeeping. In addition, many buildings incorporate over 50 design features, such as safe wandering paths and color-coded areas to help with way-finding. Such designs provide comfort and ease residents' anxiety.
Continuing Care Retirement Living Communities: A Continuing Care Retirement Living Community offer progressive levels of assistance, depending on a person's needs. They include independent and assisted living and nursing care.
Weighing Senior Housing Options- Choosing the appropriate senior living arrangement is challenging, not only because it entails an emotional dimension, but also because of the complex issues you need to weigh, such as cost, location, services, amenities, activities, and current and future care needs.
SRES® designees can consult with you to make the best senior housing choice for you or your loved one. They can also work with you to anticipate care needs as you age to ensure that today's senior housing choice will serve you well tomorrow.

Call Me today! I Will Provide Options Tailored to You or Your Loved Ones Needs! 631.793.7329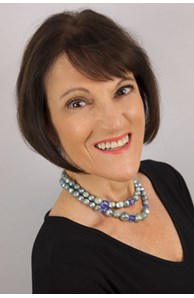 A Full Time Realtor and a NYS Part 36 Court Approved Nationally accredited Seniors Real Estate Specialist. I understand Seniors' unique housing needs and issues. Locally, I will personally handle all your family or client's Real Estate needs in a sensitive and caring manner. Additionally, my regional, national and global senior housing networking will enable me to assist your clients or family with all their Real Estate needs near or far. Seniors deserve a Seniors Real Estate Specialist who understands their unique housing needs and issues. Whether your family or clients are thinking about selling, relocating or planning to stay put, they will want to discover their options.
My approach starts with earning your trust to become your real estate agent for life.  Working with First Time Buyers or Senior Sellers, I am committed to my client's goals. 
 
As a Seniors Real Estate Specialist, I can provide you with the necessary knowledge, expertise, and perspective you need to make the best possible decisions during this time of your life. With special training, valuable systems and unique options for home buyers and sellers age 50+, you can count on me for the answers, and the advocacy you deserve.  Helping people navigate these important decisions is my passion. I hope you'll consider me an advocate you can trust.
 
Contact me today to learn more! 
 Lisa Albinowski SRES, CBR, RSSP, SRS
Licensed Associate Broker
Coldwell Banker Residential Brokerage
www.LisaBroker.com
www.SeniorsRealEstateNY.com
Mobile/Text: 631.793.7329


Aging in Place: The Right Choice for Your Client?
While there's plenty of snowbirds that choose a warmer climate to move to, there's also a growing number of seniors that are choosing to stay in their own homes, or a smaller home close by, as they age.
Though aging-in-place doesn't necessarily constitute a big move, like migrating south might, there are still plenty of considerations to remember to make sure the home is manageable and comfortable to live in as you get older.
Whether you are staying in your own home or moving to a slightly smaller home in the same area, it's important to make sure your home has the right layout in order to make mobility and accessibility easy. A one-story floor plan, or a floor plan where your bedroom and necessary facilities are on the first floor works the best for aging-in-place, as its possible you may need a walker or wheelchair at some point.
Consider making other adjustments, including handrails in bathrooms for additional stability assistance, and widening doorways to accommodate a wheelchair, should you need it in the future. Swapping doorknobs for lever handles could also help, in case you run into any arthritis or joint issues in your hands and wrists.
Aside from making sure the home is easy to move around in, and accessible in case you have any health issues, you'll also want to consider the location. It's important to make sure that the area you're planning to age-in-place in is close to medical facilities, senior support facilities, and has a good public transportation system, just in case you're not able to drive in your later years. Proximity to friends, family members, and activities that you enjoy could also be something to consider if maintaining relationships and social circles is important to you.
Other things you may want to think about as you decide if your home is right to age-in-place in could include the size and manageability of your yard, the age and condition of your home, and the safety of your neighborhood. Lots that are large and a little worn down could prove to be more troublesome as you age and aren't able to perform some of the tasks needed for upkeep. If you are planning to move to a new home to age-in-place, you may want to consider something with a small yard, or a community where lawn and house care are available or provided.
Though for many people aging-in-place may be the ideal plan for retirement, it may not always be feasible. Checking through the above considerations can help you plan and adjust to make sure your home will suit your needs as you get older.
If you or your client is thinking about aging-in-place, remember that as an SRES® Member, you have tons of resources at your fingertips, including publications and webinars that give even more information on what it takes to successfully age-in-place.
Contact me today to learn more! 
 Lisa Albinowski SRES, CBR, RSSP, SRS
Licensed Associate Broker
Coldwell Banker Residential Brokerage
www.LisaBroker.com
www.SeniorsRealEstateNY.com
Mobile/Text: 631.793.732